We will contribute to the realization of a healthy and prosperous social life by supplying safe and high-quality marine products.
A comprehensive food distribution company
that values tradition and creates the future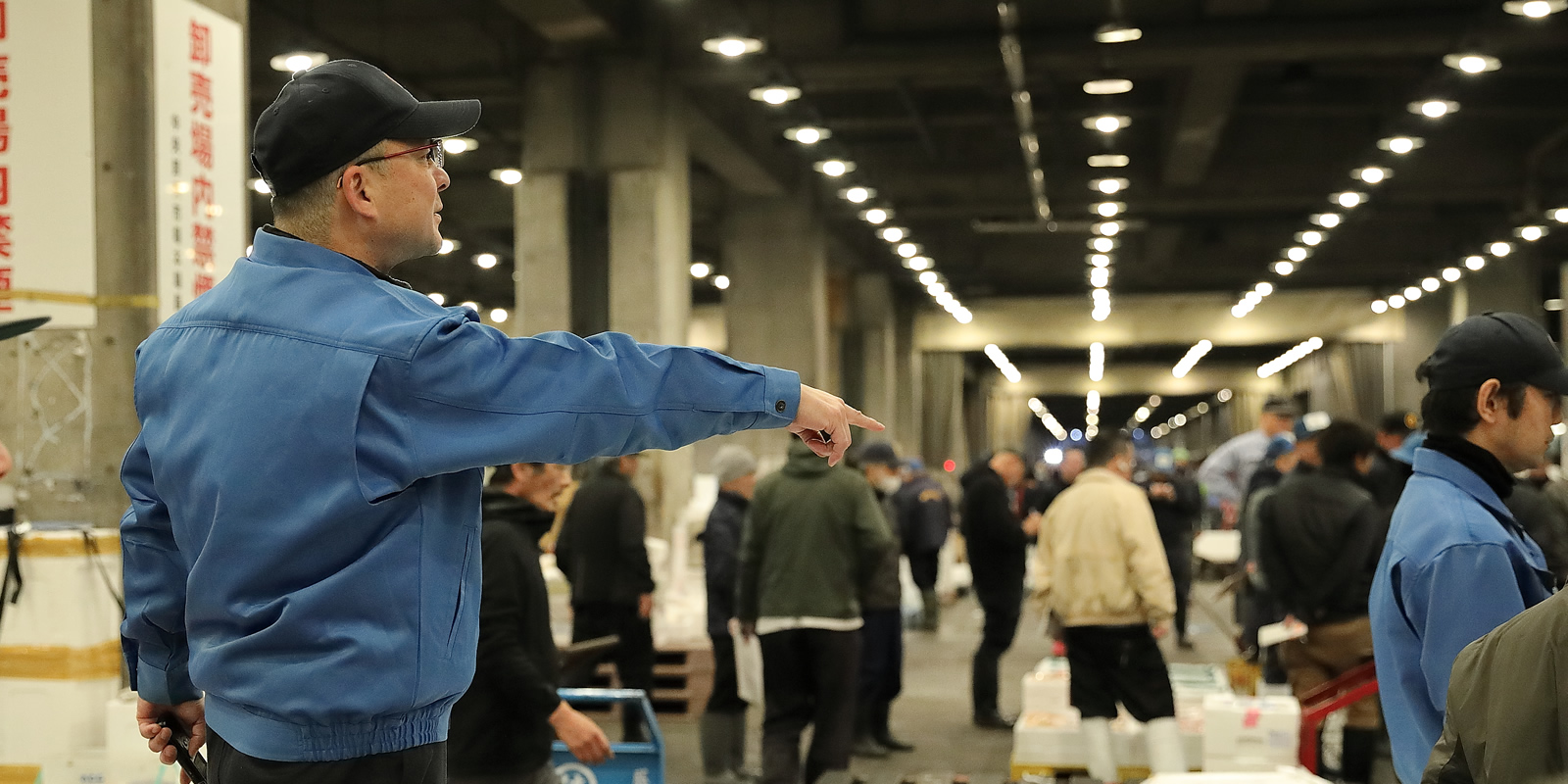 Company
As a large sized wholesaler of the Fisheries Department at the public Nagoya City Central Wholesale Market, we support the rich eating habits of Nagoya city together with intermediate wholesalers in the market.
As a member of the local community, we are trying to protect the environment and engage in food education activities in a proactive manner.
DAITOH GYORUI CO., LTD is sensitive to changes in the times and needs with the goal of further development of the Japanese fishery-related industry.
And as an important base company in the Chubu region of the MARUHA NICHIRO GROUP, we will continue to move forward with the development of the group so that we can respond flexibly to them.
Service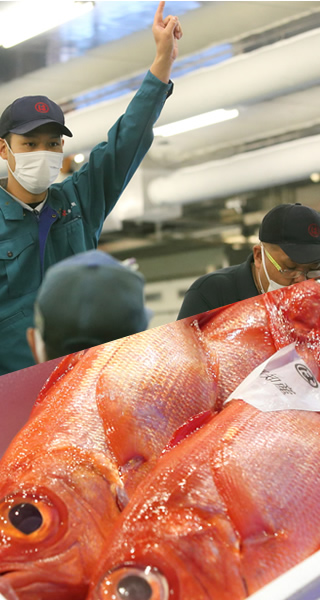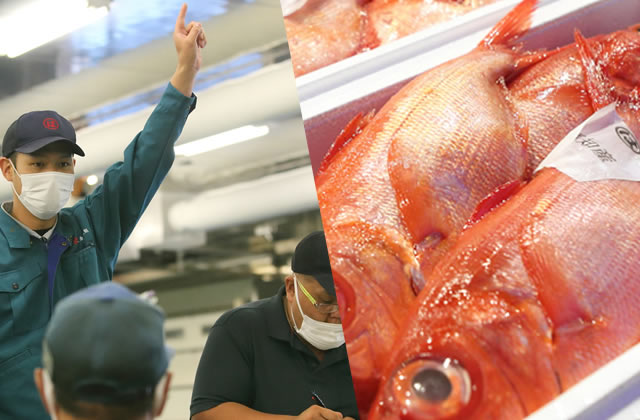 Fresh Fish Division
It is a vibrant division that is most like a fish store and deals mainly with natural fish.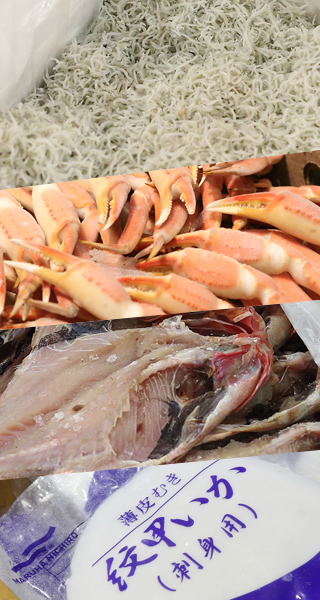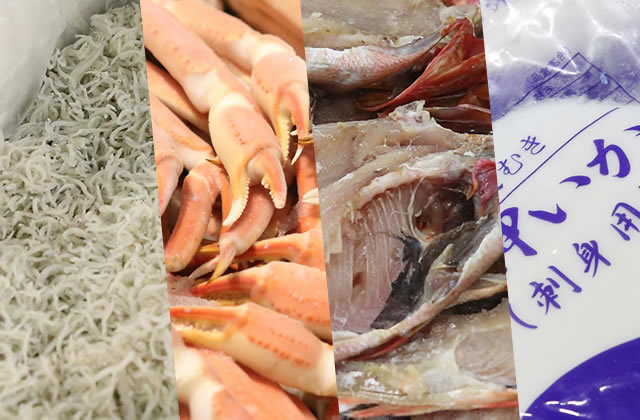 Frozen and Chilled Products Division
We act as an intermediary for the supply and distribution of not only domestic marine products, but also from all over the world.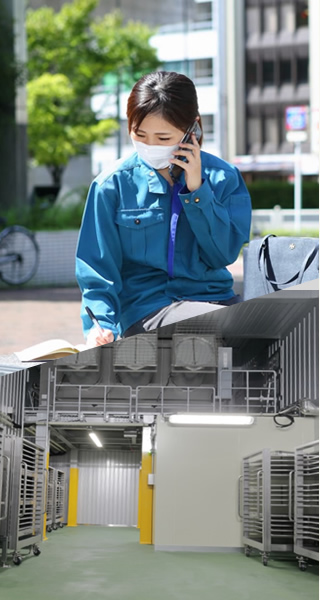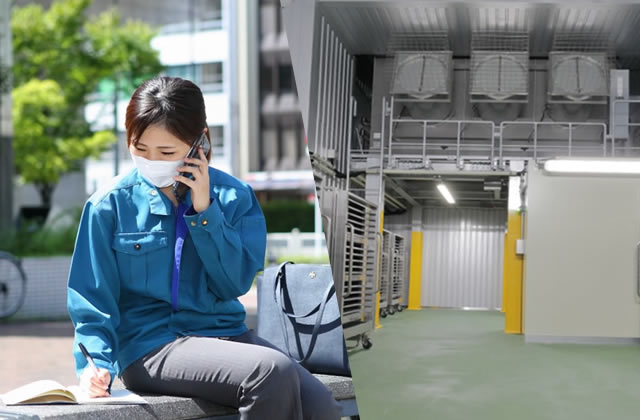 Support Department
We support Fresh Fish Division and Frozen and Chilled Products Division by wide area sales, proton freezing and processing operations.