Message
Message We will stably supply various seafood to the Chukyo area, central part of Japan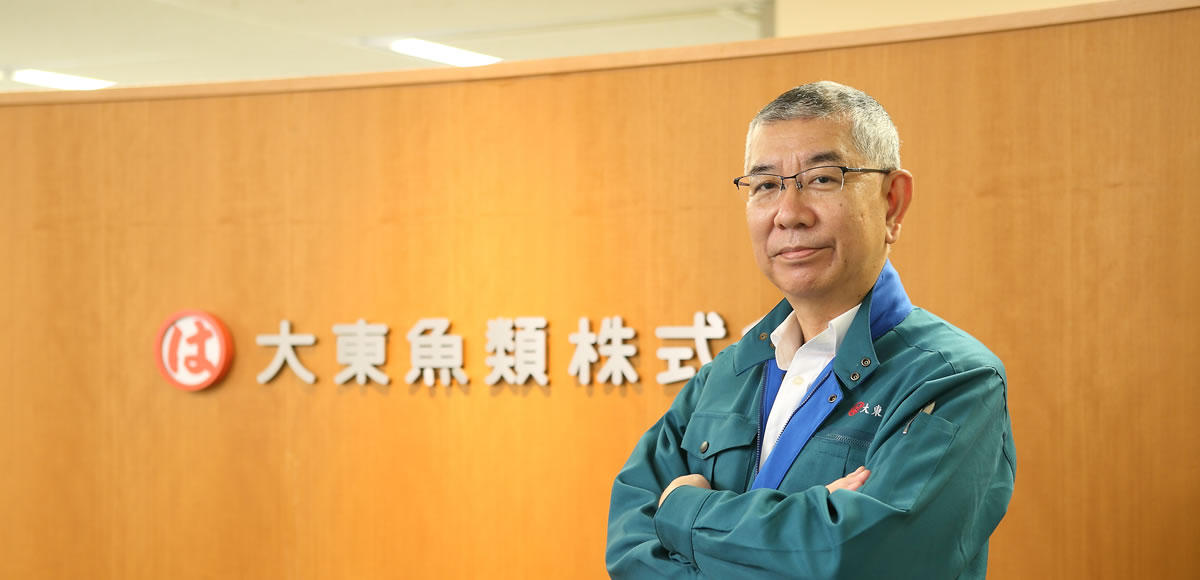 Since ancient times, our country Japan surrounded by the sea, has benefited from the various seafood.
The Chukyo area centered on Nagoya city has two aspects:
One is a production area for high-quality marine products facing Mikawa Bay and Ise Bay.
The other is one of Japan's leading consumption areas located in the center of the country.
As a group company of MARUHA NICHIRO CO., LTD, the world's largest fishery company, we have been developing
a wholesale business for many years with the mission of stably supplying marine products to the Chukyo area
for more than 70 years, which has taken root in Nagoya city.
In recent years, the environment surrounding the fishery industry has changed drastically.
So it is difficult time to handle.
We, DAITOH GYORUI, play a role of a central wholesale market as a bridge between the supply side and the distribution side.
And Maruha Nichiro Group's philosophy with the motto "We aim to be an essential part of society by improving everyone's daily life with wholesome, safe and healthy food."
We will further strengthen the market function and aim to create a value chain.
In addition, we will always have the spirit to take on new challenges and will continue to work with
the local clients to become a 100-year-old company.


We are looking forward to your continued advice and encouragement from now on.

DAITOH GYORUI CO.,LTD.
PRESIDENT AND CEO  KAZUMITSU KOINUMA